In the last post I began looking at how the purpose of a freaking mess will expose a core need in you that requires you to correct or adjust before you're able to move forward.  Abraham Maslow introduced in 1943 a paper addressing human motivation.  In this work, he detailed what has become known as the hierarchy of needs.  Maslow identified five areas, from top to bottom, as the core needs expressed in every person:  1. Self-actualization; 2. Esteem; 3. Love / belonging; 4. Safety; 5. Physiological.
Run For Cover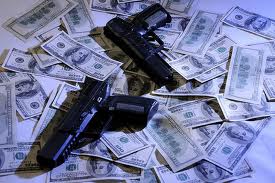 The core need of safety, the second from the bottom, is where a direct attack in a freaking mess is the most obvious.  This is the place where the security is the most fragile in life.  The security of your body and its health; your job; your finances, resource or property; your family and your morality are all the areas that a freaking mess loves to have a field day.
I've stated in the book, that a freaking mess is the collective thoughts and actions of a social order thrust upon the unwilling who it left to deal with the consequences.  Some have stated to me that this description does not take into account natural events that also create a freaking mess (i.e. hurricane, tornado, floods, fires.) which I agree.  But most of the real freaking mess happens in these events when social structures fall apart trying to address the needs of the victims in these events.
Consider this: Today, reports come out detailing a shooting which occurred in New York City around the Empire State Building.  A fired employee shoots a manager at his past workplace.  This unquestionably is a freaking mess, however it appears that from reports that the "freak" needed to be notched up a bit.  Apparently, some of the shooting victims may have been hit by the police firing at the assailant.
Here is the hit on a core need of safety on many fronts.  What is the purpose of this freaking mess?  This is a tragedy so I'm not going to make light of it.  Yet consider that the mayor of New York City, Michael Bloomberg has been a very vocal proponent to gun control laws.  Does that same concern also apply in this matter when those who are supposed to protect the innocent become the aggressor to the unwilling?
Let's consider the responsibility of the former employer of the assailant.  Is there any responsibility shared by the business and its employees in this freaking mess?  Did they take appropriate action to not only dismiss this person but also determine the social impact such a move would have on the relationships with the other employees?
I understand that people snap.  However, the behavior they demonstrate is only indicative of a direct hit on a core need.  The safety need is the zone of greatest impact spawning the wildest demonstrations of behavior.
A social order has to learn from a freaking mess too, however, a knee-jerk response for stricter enforcement of laws is not learning.  It's more of the same trip around the same issue.  To call for "more safety" is to call for a response to a core need which is under attack.  Watch what becomes of the public dialogue about this matter and how the private individual's safety needs are further constrained in order to prevent another freaking mess from occurring.  Lessons that should be embraced will again be overlooked for the good of maintaining the social order.  The unwilling will once again face the consequences.

---
What classifies a freaking mess from a standard mess? If you have to ask, then it's a standard mess. A freaking mess is tailor made just for you. Its purpose is to accomplish something in you which you couldn't get in any other way. This is the unfortunate truth that nobody wants to address about a freaking mess, until now. In this insightful book, author mike hillebrecht, himself a freaking mess survivor, walks you through the process of living through a freaking mess. While the circumstances will vary with each person, the traits that every freaking mess displays, and how you need to embrace them, will be covered in this easy to follow guide. Prepare to get the freak our of your mess and live secure in the knowledge that you will never be caught off guard again when a new freaking mess knocks on your door.